Taxing the Internet to Stop Porn
In Virginia it would seem a legislator has inhaled some of the noxious fumes from some bansturbation factory in DC and proposed a tax on devices that can view pornography:
NORFOLK, Va. (WVEC) — The Commonwealth of Virginia might start charging people for checking out adult websites.

There is a new bill being proposed in the General Assembly that would lock all pornographic sites from your phones and computers, and the only way to unlock them is to pay the state $20.

Virginia House Bill 1592 is also known as "The Human Trafficking Prevention Act."

Lawmakers who proposed the bill said that by making pornography less accessible on the internet, it will reduce the amount of human trafficking.
It should be noted that the news article doesn't do a wonderful job of explaining the proposal however the summary on the Virginia Legislature website makes it clearer:
Prohibited sale of products with Internet capabilities; obscene content blocking capability. Prohibits the distribution or sale of any product that makes content accessible on the Internet unless such product possesses an operating digital content blocking capability that renders obscene content inaccessible. Alternatively, the bill provides that such person may distribute or sell such products without the digital content blocking capability if he pays a fee of $20 for each product sold or distributed. The bill provides that the purchaser or recipient of such product may have the digital content blocking capability disabled upon making a written request, presenting proof of his majority, acknowledging the potential danger of disabling the capability, and paying a digital access fee of $20. The bill requires the person who distributed or sold the product to remit such fees to the State Treasurer for deposit into the newly created Virginia Prevention of Human Trafficking Victim Fund, which will be administered by the Department of Criminal Justice Services and used for the purposes of supporting victim services and the prosecution of human trafficking cases. The bill also provides that any violation of the provisions of the bill is a prohibited practice under the provisions of the Virginia Consumer Protection Act (§ 59.1-196 et seq.).
This is complete idiocy on multiple levels ending up at the fact that if it worked it would be counter-productive and probably lead to more human trafficking for porn not less.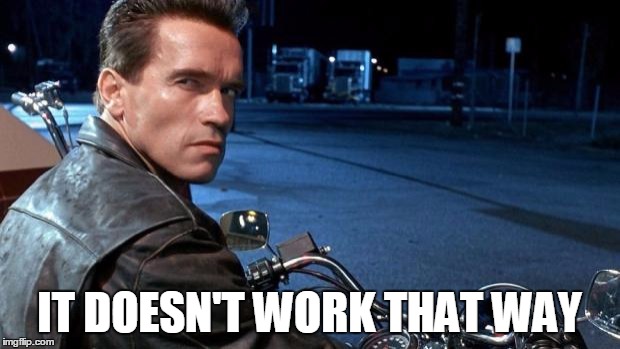 Let's start off with the fact that this isn't going to work. Not even slightly. Anyone with half a mind can think of a dozen ways technical to evade the block on a particular device (hint the words VPN and proxy feature in many of them). Still, even without that technical knowledge it isn't going to work because residents of Virginia will simply drive across the border to a neighboring state and buy their phones or computers there – or, for that matter, use Amazon, Newegg or 10001 other online purveyors of electronic devices. Blocking that access would almost certainly (IANAL or constitutional scholar so I can't be 100% positive) go counter to the whole "interstate commerce" part of the US constitution. Not to mention that implementing such a block would be utterly ineffective – think bootleg phones – even if it were in fact constitutionally kosher.
However, just for fun let us assume that the residents of Virginia are unable to think of technical workarounds or to drive to stores across the state line but also don't want to pay the $20 to unlock their devices. Now we have the problem of how exactly would the filtering be done. From the wording on the bill it seems that the idea is that the blocking software runs on the device itself. That's probably good because it means that ISPs don't have to install masses of web proxies and filters to stop the porn (and that in order to be able to snoop on HTTPS traffic everyone in Virginia has to accept a root certificate from Virginia that allows those snooping devices to decrypt all HTTPS traffic – including the stuff to your bank), but it means that the devices have to download a large set of filters – and um spoofing the download so that it omits your preferred porno site(s) is yet another simple technical workaround.
Given the potential for dual use sites (tumblr for example has a thriving porn section as well as other sections that are devoted to SJW whining, cats and general blogging with no easy way to differentiate between them) and the way that there are literally millions of domains and nothing stopping someone from setting up new ones, the filtering would require a lot of resources on the device even when it was letting traffic through. Given that people complain today about how their smartphones need to be recharged every few hours, having some mandatory resource hogging inspection app running that looks at every URL and decides if it is porn related would be about as popular as a cup of cold cat vomit. And let's note that in addition sucking up resources there will be tons of false positives (sites that shouldn't be blocked that are) such as art galleries and the Victoria's Secret catalog. So to sum it up, the solution will mandate a resource hogging piece of junk that won't work.
But hey since were playing hypotheticals here, assume that it does work well enough to block all mainstream porn and that Virginians both can't figure out a way around it and are unwilling to fork out $20, perhaps because the rest of the US sees the brilliance of the concept and adopts it. Now let's see what that does to the porn industry assuming that Virginians (and others with the same block) are a major income source to the pornographic internet. Obviously what happens is that the mainstream sites like pornhub go out of business and thus do not distribute porno made with human-trafficked stars but the problem is they also remove the income stream from porno creators do not use human-trafficking to get their actors and actresses. Thus the legit, non-human-trafficking porno makers also go out of business. However because the demand is still there (see Prohibition) Virginians will seek alternate suppliers and given the nature of the internet they will succeed and find porn at alternate, less reputable fly-by-night sites that avoid the filter system. And (guess what?) those alternate suppliers are going to look for porn and since the legit porn studios have gone out of business, they'll get it from the illegals ones who will, most likely, be happy to use human-trafficked stars because they can pay them less and not worry about things like health checks.
So to summarize. It won't work on multiple levels both technical and constitutional but if it did work it would lead to more of the very thing it is supposed to stop. Sounds like a perfect government program! The only surprise is that the virtue signalling bansturbators who proposed this are Republicans not Democrats, but I guess bansturbation is a cross party interest.
Published On
The Shadow of the Olive Tree
Join The Discussion
No Comments